Serv Corp Real Estate Services
SERV CORP
CALL: 800-427-0445
About Serv Corp
We are a full service real estate firm serving all of California. Our professional, licensed agents can help you achieve your real estate dream!
Looking to join our team? Contact Jeff Gaudio to learn more.
Meet The Team
Brian Lopiccolo
, CEO, Cofounder, Broker, Real Estate Agent and Loan Officer BRE# 01196054 NMLS# 359745
Brian is one of the hardest working Real Estate Broker and Loan Officers in all of California, he has over 25 years of experience in this business! Brian is someone who really takes the time with his team members, he truly cares about the success of each and ever person that works for him. He is someone who leads by example and his wealth of knowledge in this industry is astonishing. Serv Corp is a company that cares and it starts with the leadership, Brian takes the time and invests in his team success! Serv Corp services the entire state of California.
Brian services: Orange County. Los Angeles County, San Diego County, Riverside County and San Bernardino County.
Jeff has over 20 years of staffing experience and building companies, he was a Director of Information Technology for over 9 years at a large staffing company. Jeff then moved on to be a CEO at another IT Staffing Company for over 10 years. Jeff partnered with Brian to Co-Found Serv Corp one of the fastest growing real estate companies and mortgage broker companies in California.
Please email or call Jeff if you are interested in joining the Serv Corp Team!
Hi! My name is Olga, a realtor serving the Riverside and San Bernardino County area.
I would love to assist you with your home buying or selling needs. Please reach out to me by email, text or phone. Lets Chat today!
Fluent in English and Spanish
Arman Manshadi
, Real Estate Agent and Loan Officer, DRE# 02108483 NMLS# 2023254
Serving the San Diego County area. Lets make your Loan with Trust
Staci Pratt
, Real Estate Agent and Loan Officer DRE# 02139163 NMLS# 2132380
Staci is Orange County bred, and UCLA Alumni! She has a vast understanding of Southern California real estate, specializing in Los Angeles, Orange and San Diego Counties. Staci has purchased, renovated and sold multiple properties and currently owns short and long term rentals. She is committed to her clients specific wants, needs and budget. Always listening and researching with her ultimate goal in mind, "to get her clients into their dream home!" Unlike most agents that only "do" real estate as a side job, this is her passion. She doubles as a mortgage broker and is able to answer any mortgage qualifying questions to give you reassurance of the direction you're going, before you start searching for your dream home. Whether it's your first time buying a property, or you're an experienced home buyer, Staci's attentiveness, experience, and professionalism will prove valuable in every stage of the process. Choose an agent with data driven knowledge of buying trends, unparalleled offer negotiations and a proven tract record of closing. Now let's open escrow!
Hello, my name is Abel!
Headquartered in Orange County, I represent clients all throughout Southern California. My goal is to provide a customer service oriented experience, including educating to understand what advantages you may have in order to accomplish your real estate goals. Considering the right home with value is important and your essential criteria is always taken into careful consideration throughout the home-buying and selling process.
I bring extensive knowledge and professionalism to every client and customize my support to your individual needs. Whether you are a first-time buyer or a seasoned real estate investor, I am eager to help and looking forward to connecting!
Frank Montes
, Real Estate Agent and Loan Officer DRE# 01473381 NMLS# 2027898
I have over 20 years experience in the industry. I am bilingual and licensed in both real estate and mortgages. My goal is to help and educate people in the home buying/selling and loan process. Serving Los Angeles County and Orange County.
As a Southern California native, and a seasoned real estate professional, almost all my business is referrals from satisfied clients. I have extensive knowledge of the area and a strong desire to meet my client's needs whether it'd be for buying, selling or securing a loan. I look forward to providing you exceptional service." Serving the Riverside County Area.
Real Estate Area Serving- San Diego County, Orange County and Riverside County.
Andrew Cooper
, Real Estate Agent and Loan Officer DRE# 01491931 NMLS# 02165385
Having been part of the Sacramento community since moving here when I was 12 years old from the San Francisco Bay Area, I feel that Sacramento is my home. After seeing my family lose our home in the 2008 crash, I had always wanted to be in a position to help families and guide them with a clear, honest, and a financially sound pathway to homeownership.
In my time away from helping your family, I enjoy spending time with my family. My wife Rikeshni, our baby Ava. I enjoy our time visiting with family and friends, cooking on one of my grills and going to the park to push Ava on her favorite swing.
Serving Sacramento County and the greater Sacramento area.
Benjamin Wang
, Real Estate Agent and Loan Officer DRE# 01848919 NMLS# 354482
Over 25 years in Real Estate Industry, I know how to help you during this Seller's Market. I have over 25 years of experience in mortgage lending and I Studied Architecture, and understand structural, function, design, and negotiations.
Serving: Los Angeles County, Orange County, Riverside County and San Bernardino County.
Fluent in: English and Chinese
Daniela Clary
, Real Estate Agent and Loan Officer DRE# 01985762 NMLS# 1585435
Daniela Clary is a Real Estate Agent and Mortgage Loan Officer since 2015. Daniela is also Probate Certified who loves to be able to help others in this industry. Daniela was born and raised in Bolivia and is fluent in English and Spanish.
Serving: The Sacramento County area.
Hi, my name is Carmen Franco and I am a real estate agent servicing San Bernardino County. I am eager to help buyers and sellers find the right deal for their needs and I believe in treating each client as family. Here is a little bit about me: I grew up in San Bernardino County and graduated from University Preparatory High School in 2011. I studied Business Admin and graduated from San Joaquin Valley College with a 4.0 GPA. After college I started my first job in this industry showing and inspecting houses for a property management company. I quickly worked my way up to become a Property Manager myself after obtaining my Real Estate License. I am now branching out on my own as a sales agent and can't wait to help people find their dream home. In today's world it can be hard to find someone you trust especially with such a big life decision but I pride myself on being honest and trustworthy through and through. I have worked hard to get to this position to provide a great life for my family and I will work just as hard for you! Feel free to contact me anytime via text or email.
Serving San Bernardino County (Apple Valley Specialist)
Phill Romando
, Real Estate Agent and Loan Officer DRE# 01400033 NMLS#248238
Phill is a native of the San Francisco Bay Area with family ties from San Jose to Sacramento; among them, most dear to his heart and the reason most paramount to his work ethic, is his 15-year-old son. Phill has extensive experience on both sides of loans & Real estate; he started his career as a loan officer and is also a licensed Real Estate Agent.
Phill Romando is a Senior Loan Officer with 20 years of experience in the Mortgage Loan Industry who provides a variety of loan solutions to help create the right fit for either a Purchase, Refinance, Home Renovation Loan, Hard Money, Reverse Mortgage, Commercial Loans, etc. He is available to offer ANY financial assistance that anyone may need.
Real Estate area Phill services by county. - Solano County
Doug Siemons
, Real Estate Agent and Loan Officer DRE# 01910994 NMLS# 1461849
I have been fortunate to have a wonderful family and accumulated plenty of friends while living here in San Diego county.
It is a privilege to live here as far as I am concerned. I hope to apply my sales and management skills to assist you. My goal being to set expectations, execute, and keep the stress to a minimum.. Oh, and I will see you on the pickleball court!
Serving the :San Diego County and South Orange County area.
Annette is passionate about helping people with all of their Real Estate challenges. She has been an active Real Estate Broker and Loan Officer in Southern California for over 30 years. Whether you are a first-time home buyer, an experienced investor or in need of probate help, Annette is up for the challenge. With a background in Business Marketing, it is easy to see why more than 300 clients have called on Annette for help with all of their Real Estate needs. When you need the job done quickly, when you need it done right, with the least amount of complications and hassles, Annette is the one you want to call for professional services.
Serving Los Angeles County. "Palmdale specialist"
Serving Orange County
Ali Baha
, Real Estate Agent and Loan Officer DRE#02007603 NMLS# 1505039
Serving San Diego County
Fluent in English and Farsi
Gurpreet Chahal
, Real Estate Agent and Loan Officer DRE#01491931 NMLS#2100037
Serving the Sacramento County Area
Serving: Los Angeles County.
Specialist in Burbank & Glendale.
Fluent in English, Farsi and Armenian.
Real Estate Area you service by County: Orange County
Cities of expertise: Costa Mesa, Newport Beach, Santa Ana, Laguna Beach
Rey Castillo
, Real Estate Agent and Loan Officer DRE# 01212692 NMLS#2084708
Real Estate area Rey Service by County: Los Angeles County & Orange County
Cities of expertise: South Bay and surrounding areas
Fred Alavi
, Real Estate agent and Loan Officer DRE# 02160403 NMLS# 1929222
A professionally licensed agent with business and financial background. I save you money by finding the best deal on the market. Whether you're a First Time Home Buyer, renewing your current mortgage or investing in real estate, I'm here to help. Let's talk!
Real Estate Area Fred Services by County: Orange County
Fluent in: English/Farsi/Persian
Annel Infante
, Real Estate Agent and Loan Officer DRE# 017454459 NMLS# 1680133
Real Estate Areas Annel Services by County: Los Angeles County, Orange County, Riverside County/Inland Empire
Cities of expertise: Hacienda Heights, La Puente, Whittier, Rowland Heights
Annel is fluent in: English & Spanish
Real Estate Area Jake Services by County:
Orange County and Riverside County
I believe that your home is your sanctuary, and should be treated as such. Whether you're buying your first home or seeking that dream retirement residence, the experience should be nothing less than seamless. As a family man and homeowner myself, I understand that your home is more than just a place to live. It's where you make long-lasting memories.
Cities of expertise: Brea, Placentia, Yorba Linda
Jake is fluent in:
English and Chinese
Ethan Cox
, Real Estate Agent and Loan Officer DRE#02182570
Ethan Services: North County San Diego
Expertise Cities: Oceanside and Carlsbad
Moran Eldar
, Real Estate Agent and Loan Officer DRE# 02118857
Moran believes her clients are first priority; she works tirelessly to make sure each and every one of her clients gets the best possible service. Moran's autodidact personality turned her into an investor at an early age, she attended trustee auctions and learned how to become a successful investor and entrepreneur. She runs a holding company for properties in Colorado and acquired vast experience in different real estate markets. Her specialty is finding hidden gems and opportunities that others may overlook. She is committed to quality customer service - putting the people she serves first.
Born in Israel, moved to the US in 2008 after 2 years in the IDF service. Moran graduated from Metropolitan State University Denver with a bachelor of science in Business and Finance.
Real Estate Area Moran Services by County: Los Angeles County & Orange County
Fluent in: English and Hebrew
Serving: San Bernardino / Inland Empire
Cities of expertise: Hesperia, Victorville, Apple Valley, Oak Hills and Ontario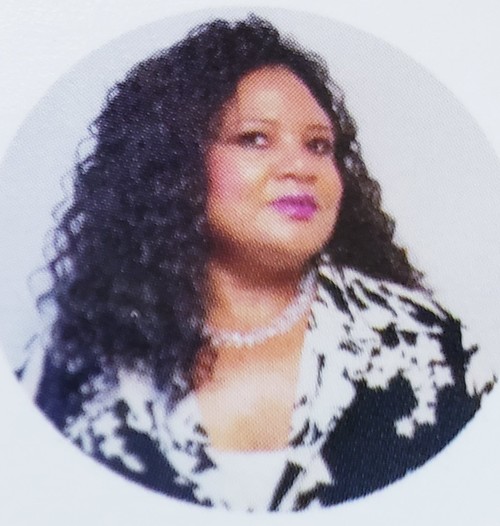 Kail is Serving: Sacramento County.
I'm a graduate of California State University, Chico.
I have a Bachelor degree in Communications & Informational Studies.
I'm dedicated to providing quality Customer Service for Buyers, Sellers, and Investors.
I have over 15 years with the U.S. Small Business Administration, Disaster Assistance loan program, helping Homeowners and Business owners with federal funded loans to assist in disaster recovery. I have helped fund billions of dollars throughout the United States in disaster recovery loans.
I'm a resident of Sacramento, and my area of expertise is in South Sacramento and Elk Grove.
Ruth Castillo
, Real Estate Agent and Loan Officer DRE#02144893 NMLS#2132423
Ruth is Serving San Bernardino County for Real Estate and all of California for loans.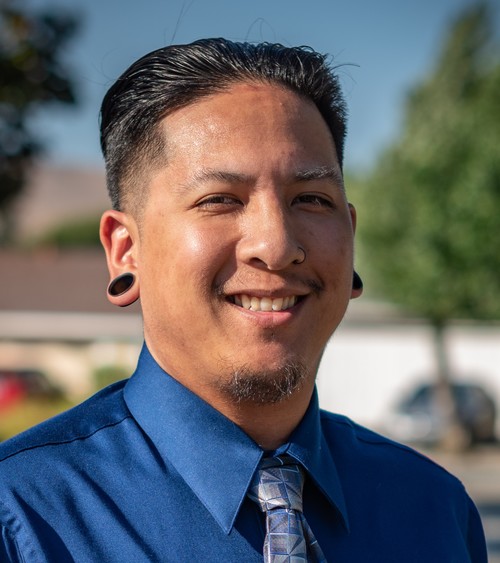 Real Estate area Gerardo is servicing by county: Solano County, Contra Costa County.
Cities of expertise: Vallejo, Fairfield, Hercules and Pinole.
Brian is serving: Los Angeles County.
Cities of expertise: Hollywood, Culver City, Santa Monica, West Los Angeles, Los Feliz, Studio City, Westwood, Beverly Hills, Venice, and Marina Del Rey
About Brian: Through his professionalism, attention to detail, and dedication to always putting the interests of his clients first, Brian Verrett has established a strong foundation of clients in this community. He studied Pharmacology at the University of California, Davis and afterward began work in real estate . Brian is passionate about real estate and has continued to leverage his know-how and experience to exceed his client's expectations. With an enthusiasm for service in the Los Angeles area, Brian is ready to help with your homebuying and selling needs. As a proud member of the Serv Corp family, Brian carries the values of hard work, integrity, and outstanding client service into everything he does. When Brian isn't making homeownership dreams come true for his clients, he enjoys spending time with his family and indulging in his absolute favorite hobby test driving exotic and classic cars.
Brian currently resides in Los Angeles, CA.
Judy has a proud, healthy commitment to client satisfaction. With over 15 years of championing Customer Relations in Sales, Information Technology, and Education fields, she developed an appetite for delivering peace of mind and realistic expectations to all her clients. She is thorough, honest, and has great attention to detail. "Family is 1st priority and I value my clients as family." Judy would love to be your trustworthy, ethical and reliable agent that will help you make one of the most significant transactions in your life seamless.
Judy is serving: Los Angeles County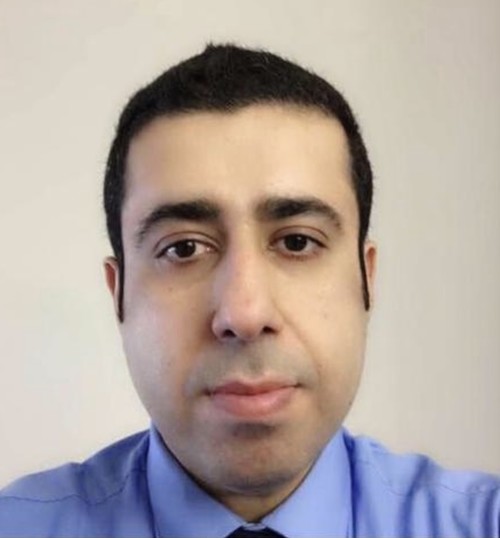 Kivan Services: Orange County
Area of expertise: Newport Beach
Fluent in: English and Farsi